"

The arts are the most powerful tools we have to help young people develop core values like teamwork, creativity and empathy. Social skills and self-confidence are supercharged when we foster creativity, curiosity and collaboration." - Amanda Beagle
Teaching Artist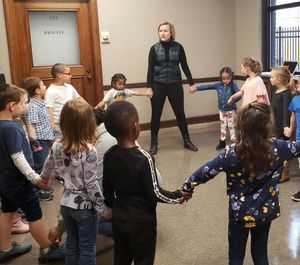 I am a theater and vocal music teaching artist for SMARTS - Students Motivated by the Arts, a community arts center in Youngstown, OH that provides free quality arts education to students of all ages. My current projects include, Empowers Theatre for students with Autism or other learning adversities, Arts Integration with Warren City Schools Any Given Child, and a pilot program for Early SMARTS designed for preschool students.  
My history with SMARTS dates back to 2001 when I was a sophomore vocal performance major at Youngstown State University. During that time, I worked on a team or teaching artists that facilitated the Metropolitan Opera Guild's education program called Creating an Original Opera in which students wrote, produced and performed their own works of musical theatre. SMARTS was also my community service platform for Miss Ohio and Miss America.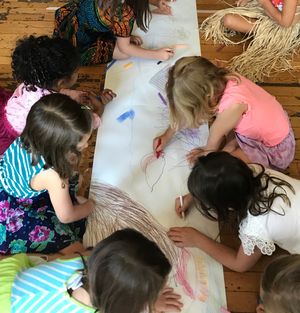 I have trained as a Teaching Artist with The Metropolitan Opera's Education Department, Lincoln Center Education's Teaching Artist Development Labs, The City College of New York's Education Theater program and the Kennedy Center. Fundamental to my teaching philosophy, I believe all students can benefit from an active participation in the arts. I champion integrating arts activities into classroom curriculum and after school programming as a tool to motivate students to learn and succeed.
"

A teaching artist is a practicing professional artist with the complementary skills, curiosities, and habits of mind of an educator, who can effectively engage a wide range of people in learning experiences in, through, and about the arts. "
— Eric Booth, The History of Teaching Artistry"