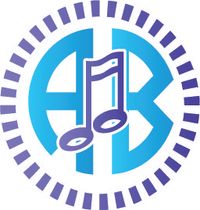 Attendance: Students reserving a weekly standing appointment are expected to take a weekly lesson for all weeks in the month. Tuition for the month is due no later than the first lesson of the month for the entire month. Students may cancel a lesson via the online portal up to 24 hours before their lesson time. Lessons cancelled 24 hours in advance must be made up.  Lessons cancelled less than 24-hours in advance still require payment and will not be made up. If lessons are missed on a regular basis, especially without notice, I reserve the right to remove students from my roster.  I appreciate your understanding, cooperation and diligence. 
My philosophy is always to SING MORE THAN WE TALK. However, productive and comprehensive lessons include non-singing activities such as music theory, rhythm reading and lyric and score discovery. Discovering new music or discussing performances is an essential part of learning to sing. Lessons may be facilitated online if students are unwell, but still able to learn
Drop-In Lessons: Students who do not wish to commit to a weekly standing appointment may schedule drop-in lessons via the online portal subject to my availability. I offer open hours each week for additional drop-ins. Drop-in lessons are aften a good fit for adult students. 
Studio Procedures: Please enter the studio only a couple minutes before your lesson time if at all possible. I'll be finishing up with another student and this will help alleviate interruptions. When you enter the studio, please enter quietly and always assume there is a student before you finishing up their lesson. Please remove your shoes upon entering. 
Observation: I have an open door policy when it comes to parents/guardians observing lessons. I want to share with you what your child has been learning. You are welcome and encouraged to observe a lesson at any time. 
Communication: Any communication regarding schedules for minor students should be submitted by a parent/guardian/guarantor via text or email. If you would like your child to initiate the texting and scheduling, that is fine, however they must include a parent/guardian in the text message. If you have concerns or questions about your child's progress, please voice them to me. A great way to do that is to observe a lesson. Adult students are encouraged to communicate via text or email as well. 
College Prep: Students wishing to pursue musical theater or vocal performance in college must arrange an in person meeting with their parents/guarantors and myself to state their intent and level of commitment. College Prep students will commit to at least one hour of voice lessons each week and will work with an accompanist at least twice per month. This is the MINIMUM requirement for college preparatory studies at AB Vocal Studio.  Additional recommendations will be made for studying musicianship/music theory, dance training, headshots, personal styling etc. Pursuing a performance degree at the college level is extremely competitive. It is a serious undertaking that requires commitment and support from the family unit. A career in the performing arts can be very rewarding, but it is also extremely challenging. I would not be doing my due diligence if I allowed students to enter into it lightly. 
Payment: For students who secure a standing appointment, payment is due at the beginning of the month for all lessons for that month. Payment options include check, cash, venmo, Cash App, Zelle,  PayPal or the student portal. Students who take drop-in lessons may pay per lesson on the day of their lesson. 
Online Lessons: We learned from the pandemic that we can stay connected thanks to technology. Zoom lessons are a viable option for any student who cannot attend in-person lessons. They should also be utilized by in-person students who may need to quarantine, but are well enough to sing.  I also reserve the right to offer you a Zoom lesson if I'm feeling under the weather, but well enough to teach. Zoom lessons can also be utilized if the student doesn't have a ride to lessons or has a tight schedule. This will help us all stay on track and keep each other safe and healthy. 
Workshops: Workshops are offered several times per year to help supplement private voice study. No one learns anything in a vacuum. These group classes will give students the opportunity to try what they are learning in private lessons in front of their peers. Students learn from each other as all work to build confidence, technical skill and artistry.